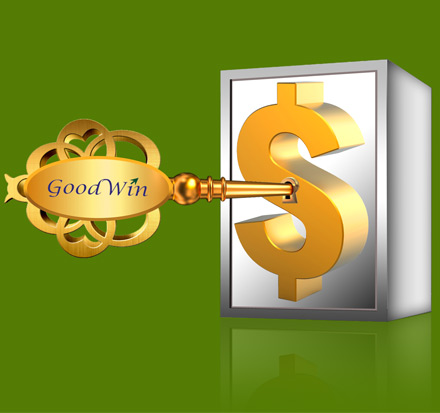 We hold the key to your secure financial future!
GOODWIN ASSET MANAGEMENT is a highly professional research based and result oriented investment management and financial planning firm. We concentrate on Capital preservation and capital appreciation in the tax-efficient and inflation-protected way, maximizing the family's enjoyment of their wealth now and into the future!
GoodWin is headed by Leelaa Rao, MBA, FCSI, CFA possessing the elite global qualification and multi-national experience in the financial services industry.
GoodWin is a strictly Fee-Only advisor serving as fiduciary working exclusively for its clients and compensated solely by them. Click here for the mal effects of hidden fees and costs on your hard-earned assets
GoodWin is not a fee based firm and does not engage in selling mutual funds, annuities or other financial products for commission. Click here to know the difference between Fee only and Fee based advisors
Each one of GoodWins clients enjoys specifically tailored and customized portfolio suited to their individual Clients risk and return profile.
How to find those hidden fees and costs invested in mutual funds in your retirement portfolio?
Will your tax-deferred retirement plans meet your actual needs?
How safe is your nest egg?
Does your investment manager have the right qualification?
How to avoid some common investment mistakes?
Emerging markets – are they right for you and how to invest in them?
How can you invest safely in the global markets?
Can you dump those under performing annuities?
What are you ACTUALLY paying for your annuities?
All you need to know about Estate Planning!
How to mitigate or minimize the Estate Taxes?
What is the right mortgage for you?